verm.planning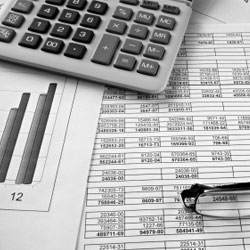 Wealth management (for Dutch choose: Vermogensplanning)
Voor Nederlands

kies Vermogensplanning
Regardless of the size of your assets, our added value is that we investigate for you
whether less tax could be paid and
whether too much risk has been incurred and too much costs have been incurred for the return achieved on your assets.
This requires a lot of specific knowledge and experience from which you can benefit. Less tax, appropriate risk and a responsible cost factor are our challenges.
How you can ensure that your wealth grows as planned and provides you with income, we would like to explain to you. Concise and general in this blog. Comprehensive and through a customized wealth plan when you become a client with us.
Investment policy
Wealth management starts with having an investment policy. Our ambition is to help you form an investment policy for yourself and let you make smart and well-balanced decisions about your money matters. Finally, you can enjoy the peace of mind that results from a successful investment experience. We believe we will have a more productive relationship when you know what to expect from your investments.
Forming your own investment policy requires time. Time to consider what it takes for you to be able to talk about a successful investment experience. Time to put your wishes and your concerns into words clearly. They lay the foundation of a financial plan. On the basis of this plan, an investment portfolio is carefully structured for you, giving insight into:
the size of the part of your assets to be invested;
the money to be set aside annually or withdraw annually;
an investment policy that you understand and that you consciously choose based on the understanding of the risk that investing entails;
and whose chances are optimized to achieve your life goals and wishes.
Not the yield or return is leading, but accepting that investing without risk does not exist. The return is the reward for knowingly taking on risk. The fact that you desperately need this return is partly caused by:
Inflation
Taxes
and costs.
Trusted advisor Smit Vernooij c.s.
We offer experience, knowledge and motivation to be your trusted advisor. If that's what you are looking for, please call certified financial planner Rik Smit at +31-20-482.58.42.